There are some ridiculous rumours that circulate regarding what would happen if certain things were to occur in flight. As an ex-flight attendant lets explore some of these myths…..
​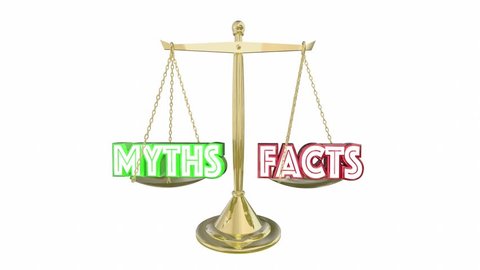 ​
​
✈️ RECIRCULATED AIR IN PLANES SPREADS DISEASES…
– WRONG! Air circulates into the lower fuselage were half of it is vented overboard and the remaining runs through filters, becoming re-mixed with a fresh supply from the engines every few minutes.
​
✈️ OXYGEN MASKS ARE THERE AS A DECOY TO KEEP PASSENGERS CALM BEFORE AN ACCIDENT.
– WRONG! Often thought that the oxygen masks would get you 'high', making you euphoric and docile. Truth is the oxygen masks are there to keep you breathing if the plane loses cabin pressure at altitude where the air is oxygen -poor, allowing the pilot to bring the plane to an altitude where the air is oxygen-rich.
​
✈️ A SEAT BELT CAN HARM YOUR CHANCES OF SURVIVING AN ACCIDENT.
– INCORRECT! Wearing a seat belt does far more good than harm. Yes, it is not going to prevent you from hitting the seat in front of you, but it is much safer than you flying through the air down the aircraft, right?!
​
✈️ PILOTS CAN CONTROL THE AIRFLOW TO KEEP PASSENGERS SEDATED AND TO SAVE FUEL.
– YOU CAN'T MAKE THIS RUBBISH UP! Oxygen is controlled by pressurisation which pilots have no control over.
​
✈️ OPENING A PLANE DOOR MID-FLIGHT IS A SAFETY RISK.
– STUPID! This has to be my all time favourite myth!
You CANNOT open the doors or the emergency exits in mid-flight. Aircraft doors are the 'plug' kind. The doors do not open like any other door. The doors on an aircraft have to be pushed then pulled back into the cabin like a hatch. When an aircraft is in flight the cabin is pressurised, and, opening the doors would literally take Superhero strength!
​
✈️ YOU CAN GET SUCKED DOWN THE TOILET WHEN YOU FLUSH IT.
– REALLY? This deserves no more said. Have you seen the size of the hole?
​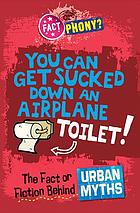 ✈️ YOU HAVE NO CHANCE OF SURVIVING A PLANE CRASH.
– REALLY?? Flight attendants are trained to levels the public do not appreciate or understand. Strict regulations ensure planes are fire-resistant, capable to withstand extreme traumas, and, easy to evacuate.
​
✈️ PLANES DUMP HUMAN WASTE IN MID-FLIGHT.
– C'MON! It is physically impossible for a pilot to dump a tank of waste whilst in flight.
​
✈️ A SMALL HOLE IN THE PLANE WILL LEAD TO EVERYONE BEING SUCKED OUT.
– THINK AGAIN! A plane is perfectly capable of flying with a small hole providing it has caused no structural issues which can lead to rapid decompression.
​
✈️ YOU GET DRUNK A LOT FASTER AT ALTITUDE.
– OK. THIS IS TRUE. The cabin pressure is not that of sea-level so there is less oxygen.